Earn Contractors, Inc. is truly professionals in every sense of the word, providing top quality results with every job! Every job is owner supervised. The company never uses subcontractors and has a crew of over 40 skilled painters.
"We don't leave until the customer is satisfied!" President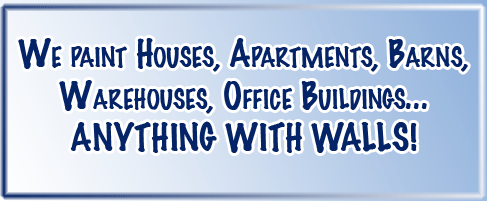 Quality Preparation for Beautiful Results
We Use Only Top Quality Materials
Uniformed & Trained Professional Paint Staff
Guaranteed Work - Licensed, Bonded & Insured
FREE ESTIMATES
Earn Contractors, Inc. is a minority-owned company, based in Gaithersburg, MD, specialized in the painting, carpentry, masonry and mechanical fields.
The company is participants in the U.S. Small Business Administration's 8(a) program and is certified as a Small Disadvantage Business (SDB). Other certificates includes: Maryland Department of Transportation as Minority Business Enterprise, Certified Lead Abatement Contractor, Metropolitan Washington Airports Authority, Prince George's County and Prince George's County Public Schools.
Earn Contractors, Inc. is very interested in offering our services for your next Home or Commercial project and welcomes your questions or comments.

To contact us for quotes on your new project, use our Contact Form.
Licensed - Bonded - Insured